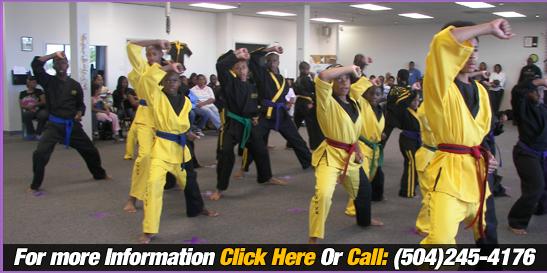 Adult Programs
Adult Martial Arts
Ma-KiBo-Karate Do MA-KIBO-KARATE-DO® (The way of Martial Arts through Kick Boxing and Karate) – is a martial arts fighting system created by Sensei Jason B. Horne "X". The fighting system is a combination of Shoto Kan (Japanese Style), Tae Kwon Do (Korean Style), American Freestyle Kickboxing, and Ground Fighting. This system is designed to give XS Martial Arts Dojo Students a variety of tools to use to defend themselves. The system is taught in a non traditional style, and this is the reason our dojo is different from some KARATE SCHOOLS. We constantly alternate between the styles through out our curriculum, and this is one of the largest benefits our school. Our students learn the fierce/hard techniques of the Shoto Kan style; the high kicks and agility of the Tae Kwon Do style; the stamina, constant movement, pound-for-pound techniques of the Kick Boxer; and the cunning and joint manipulation of the Ground Fighter.
Women's Self Defense
Imagine a woman yelling "No," stomping on the foot of a man who grabbed her from behind, and then getting to safety. Imagine a teenage girl being taunted by older boys as she walks home from school. Imagine her assessing that they pose no danger and then continuing to walk confidently and with awareness, knowing she does not need to yell back to be safe. Imagine a mother with her two children being approached aggressively by a man screaming words in English she does not understand. Imagine her standing strong and repeatedly yelling, until he runs away. Imagine a teenager leaving a party because the boy hosting the party insists she take a drink of his special brew. XS Martial Arts Dojo is providing women and girls the opportunity to learn skills to turn these images into reality.
Cardio Kickboxing
Classes are held Tues - Thurs 8:00pm - 8:45pm
This three-day-per-week program combines the best of aerobics and personal training to get you in shape. This workout program is motivating, challenging, and guaranteed to increase your fitness to get your ready. Come relieve stress and get fit at the same time! Learn simple no-contact kick-boxing punches, blocks, kicks and combos; improve your balance and body awareness; burn calories and tone your body in this fun and refreshing class!
So get out there and jab, punch, and kick your way to fitness. Our training style is fun, energetic, safe and effective; with a focus on teaching people to move in a more fluid, athletic manner. This focus will improve your performance in your everyday activities.
Private Training
We invite you to come and visit our facility located at 7086 Read Boulevard, New Orleans, LA and consider enrolling in one of our outstanding private training programs to begin: getting in shape, defending yourself, or learning to compete in the combative arena.
National Kickboxing Team
Instructor Trainee Program
Would you like to earn recognition as an instructor by one or more of the world''s most famous and influential martial arts instructors? Would you like the potential to be compensated for teaching what you love? Does the idea of providing a service that is truly physically, mentally and spiritually enriching sound appealing?
Goals:
To create a path for personal growth on the physical, emotional and spiritual level in the martial arts that is symbolized by recognition as a Level 1 Instructor in the MA-KIBO-KARATE DO system.
Obligations:
•3 Year Commitment
•Teaching As Needed Up To and Including 2 Hours a Week On Average
•Teach 30 Minute Private Lessons
•Demonstrations and dojo presentations
•Recruiting/School advertising
•Attend Classes and/or Train Three Times a Week Minimum (or 5-6 hours minimum)
•Attend at Least One Gup Class Per Week
•Be highly active and skilled in Perfect Mind System
•Workshop With national school owners Twice Yearly
•Demonstrate Consistency, Loyalty and Integrity
•Be Held Fully Accountable For All Obligations
•Follow More Formal Etiquette - Titles/School Respect/Discipline Training